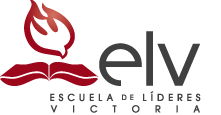 Victory Leadership School (in Spanish, ELV) is a Bible training program for successful Christian-living. Students are eligible for enrollment in ELV after completion of the Post-Encounter class series. ELV was created to prepare and empower every student to successfully fulfill the Great Commission – evangelize and make disciples.
ELV offers six course levels, where students learn the fundamentals and advanced teachings of the Word of God through practical instruction. Also, students participate in various seminars offered by guest speakers.
REQUIREMENTS:
• Completion of post-encounter classes (within the past year)
• Regular attendance of a cell group and Sunday services
• Certificate of completion for previous level (until the third week of class).