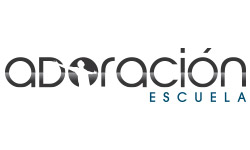 The School of Worship is a music and ministry program committed to raising up a new generation of worshipers, full of passion for God's presence and integrity to serve in His House.
Since its inception in 2003, the School of Worship's vision has been to equip every student both spiritually and musically through the teaching of God's Word, music theory and practical instruction to fulfill God's calling.
Students choose from a variety of musical instruments, voice and dance classes, which are practiced every week. Voice and dance students participate in special church events and music students are invited to participate in regular services and special events.
If you have a passion for music and want to answer God's calling in your life, join us at our next School of Worship session.
CLASSES:
The School of Worship offers the following classes:
• Beginner and advanced guitar
• Beginner and advanced electric guitar
• Beginner and advanced piano
• Beginner and advanced drums
• Bass
• Voice